Kaluste Marsalkka is a furniture and decoration store founded in 2005. The well-known family business is based on quality and service. The selection includes carefully selected high-quality, long-lasting and well-designed products. Kaluste Marsalkka's brick-and-mortar store is known as one of the most comfortable stores in Finland, and the company has been chosen as Furniture Store of the Year 2016.
Internal processes and everyday management wanted to be renewed and automated as comprehensively as possible. However, the company considered that the renewed online shopping platform would enable sales growth and business scalability more important than functionality and processes. We wanted to bring the existing expertise and high-quality product selection to the online store and social media sales channels in a modern way.
At first, we got to know Kaluste Marsalkka's current sales processes, the roles of the systems and the wishes of their customers. After reaching an overall understanding, we created new, more automated functionalities inside the Shopify ecosystem. When planning the operation, we focused especially on ensuring that customers would receive as personal a service as possible in the channels of their choice, and that sellers would receive the most versatile sales tools to support their operations.
---
Problem: A family business relying on strong expertise and personal service had long-lived and manual functionalities. In addition to the brick-and-mortar business, Kaluste Marsalkka also sold its comprehensive selection of more than 30,000 product variations in the WooCommerce online store. Product management, purchase orders and inventory levels were maintained in a third-party ERP system. The systems did not talk to each other, so products and orders were managed very manually.
---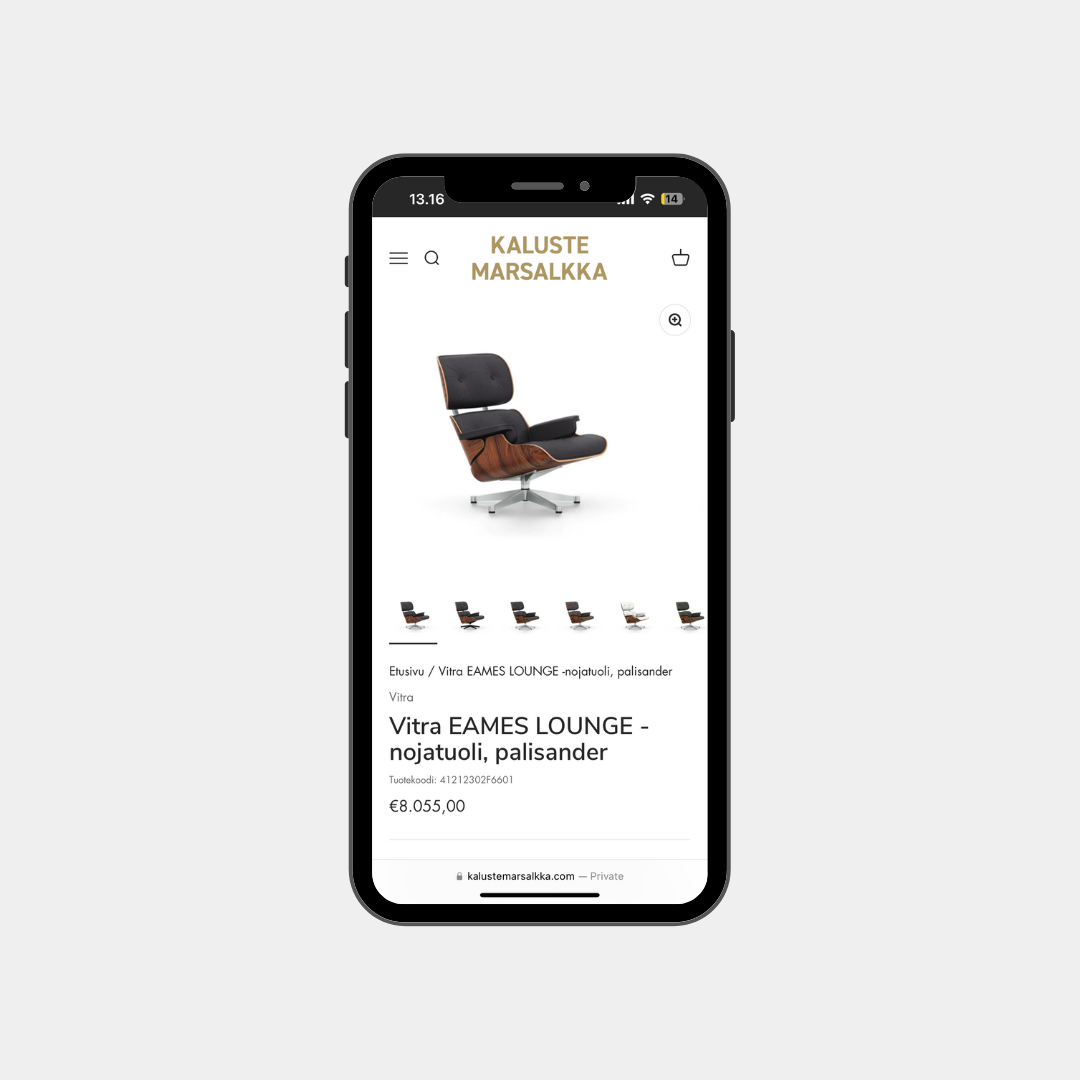 Solution: We built a omnichannel Shopify solution according to Kaluste Marsalkka's business requirements. The solution contained the possibilities of scalable sales in consumer trade as well as the storage system for everyday products and the management of product purchase orders. The implementation was challenged by a tight schedule due to the expiration of contracts for other third-party systems. With the help of active and solution-oriented interaction, together with the customer we created a successful entity within the agreed schedule.
---
Kaluste Marsalkka's brick-and-mortar store checkout system is now Shopify POS, which enables the visibility of real-time customer and product information. In addition, we integrate the product range available in other social media sales channels, offering customers an uninterrupted shopping experience. We use Shopify's Stocky application to manage product purchase orders and storage locations.