My o My has been energizing Finnish fashion since 2008. The Helsinki-based retailer of fashion and home design brings inspiration to luxury fashion&design lovers with collection of carefully selected design brands. You can find well-known brands such as Zadig & Voltaire, Ganni, Hay and &Klevering.
My o My wanted to unify product management, checkout systems, data and other sales systems, so Shopify was chosen as the platform. In the past, online sales have only been done on the marketplace platform of a third party, Farfetch. However, My o My also wanted to open its own online store on the platform, which would enable the integration of the platform with all points of sale and third-party systems.
---
Elegant and functional
The broad and versatile fashion and home interior product selection was built in a visual form, taking into account the merchants everyday life. At first, we familiarized ourselves with the product information received from retailers, on the basis of we built the processes for establishing products and product information as easy to use as possible, because the change of products is high. Fragmented product information was built and unified on the site, making it much easier to find and buy products.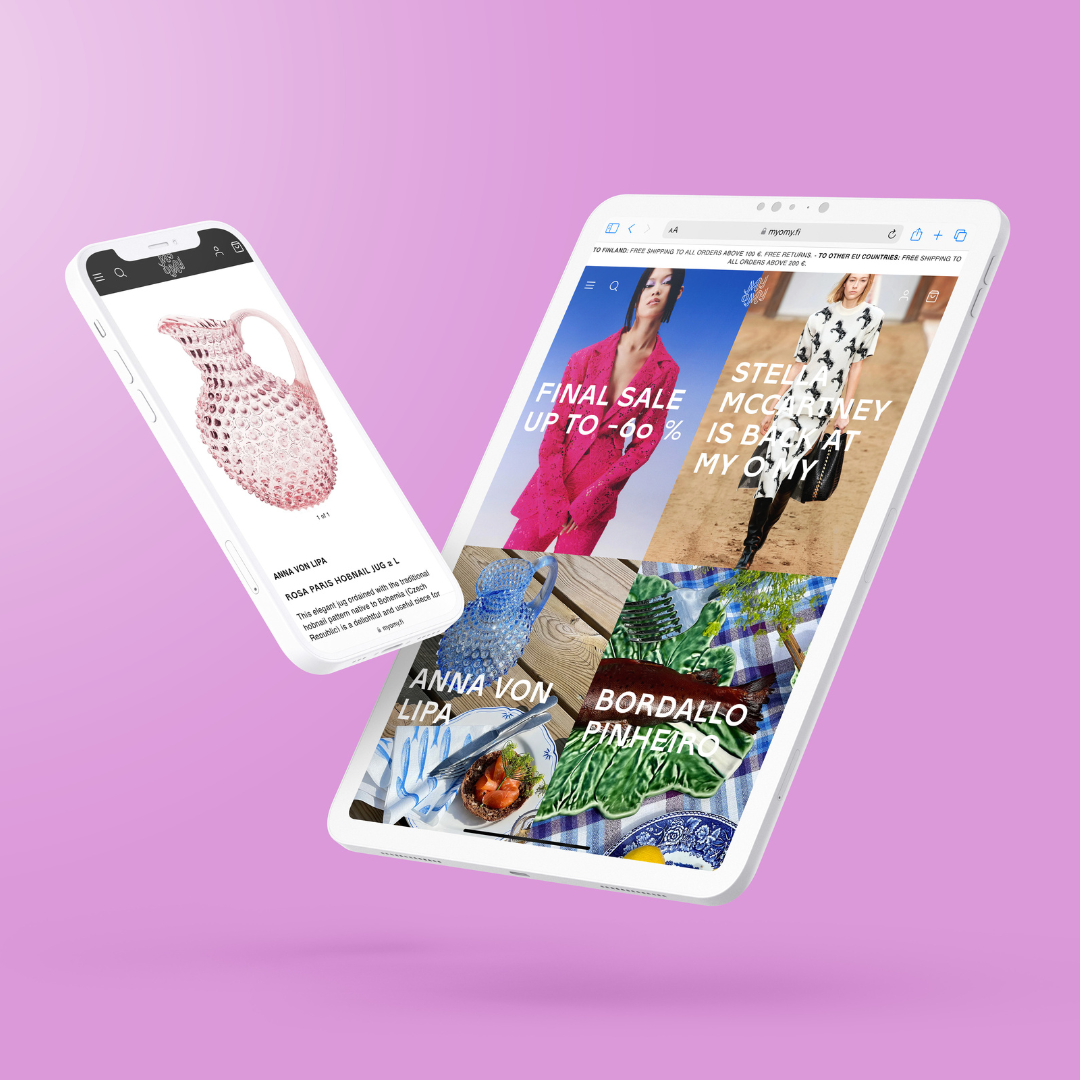 ---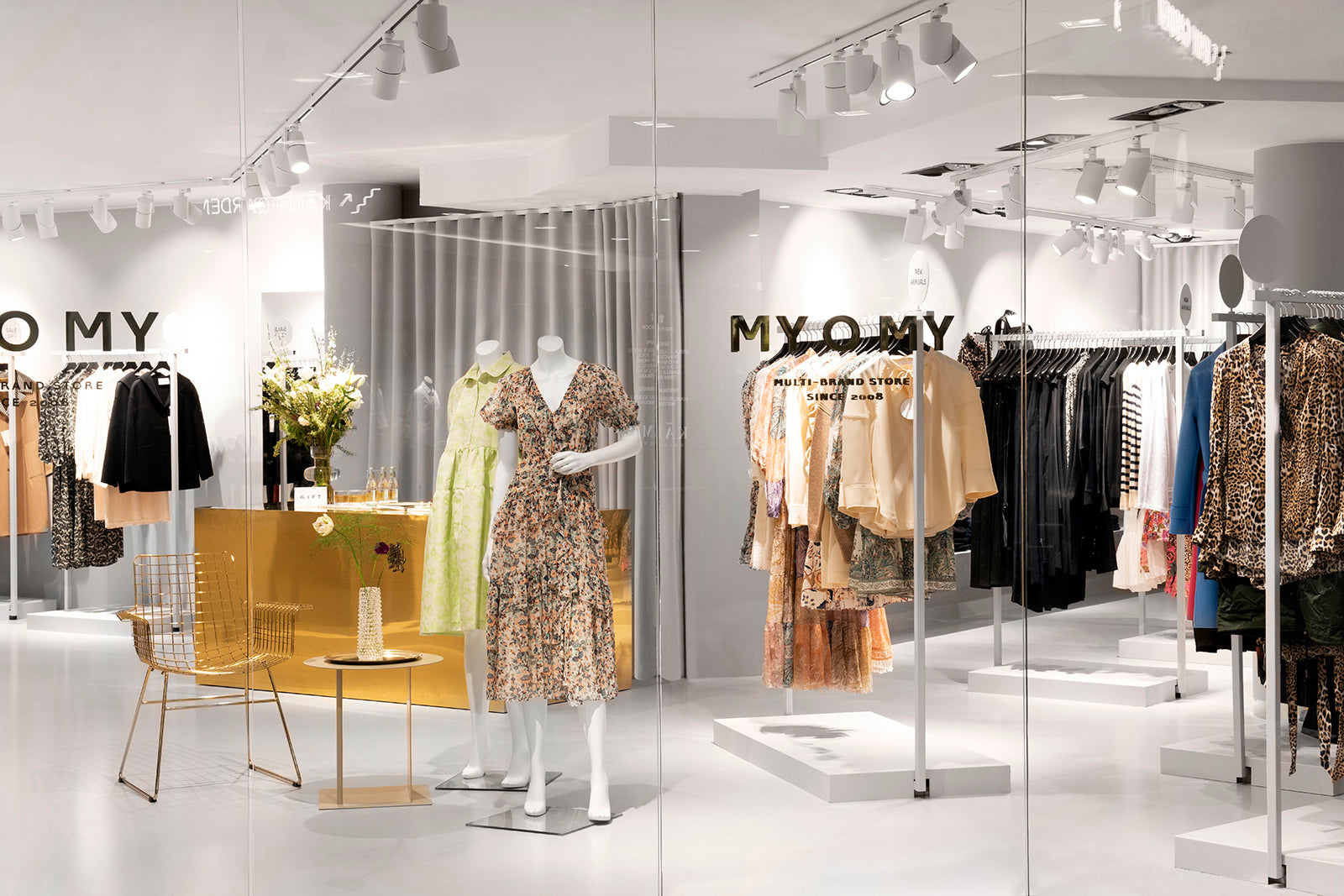 Shopify POS available for all stores
With the implementation of Shopify, we wanted to create an seamless customer experience in all channels and solve the challenges related to inventory management and product availability information. Shopify POS systems were implemented in every brick-and-mortar store of My o My, which enables up-to-date inventory management and availability information for all customers, both online and in brick-and-mortar stores. The importance of inventory management is emphasized during the busiest sales season of the year, Xmas Garage.
---
Multi-channel sales internationally
My o My wanted their own online store to also enable international sales in the future. The market for high-end design products is small in Finland, so they wanted to enable the sale of clothes in their own online store to all EU countries. The goal of this is to increase the position of their online store in product sales. In addition, the Farfetch marketplace wanted to be maintained as a sales channel online, so it was integrated with Shopify to keep inventory balances up-to-date regardless of the sales channel.